iSharing's Premium Service allows you to enjoy features such as unlimited Place Alerts, Street View, Location History, and an unlimited amount of friends without ads! This is a great contrast to our free version of the app, which currently does not include these features. To delve deeper into the features that we offer with our Premium Service, please continue below.
Place Alerts
Place Alerts can be set up to notify you when your friend arrives or leave certain places such as their home or the workplace. You're able to register as many places as you wish and edit them freely at any time. Along with that, you'll be able to view a friend's history log for places they've arrived at and left in the past.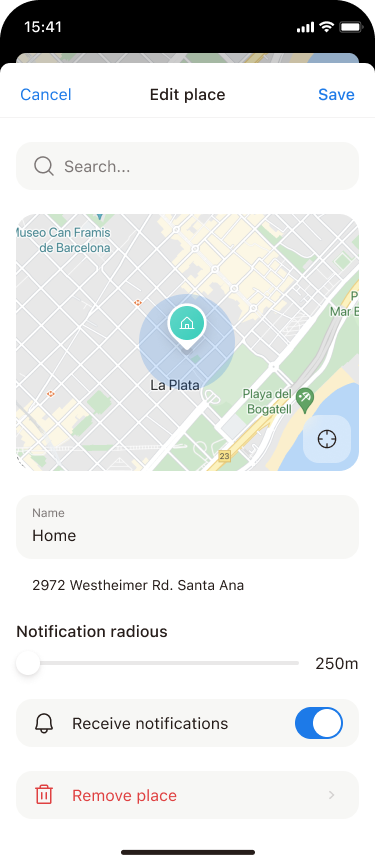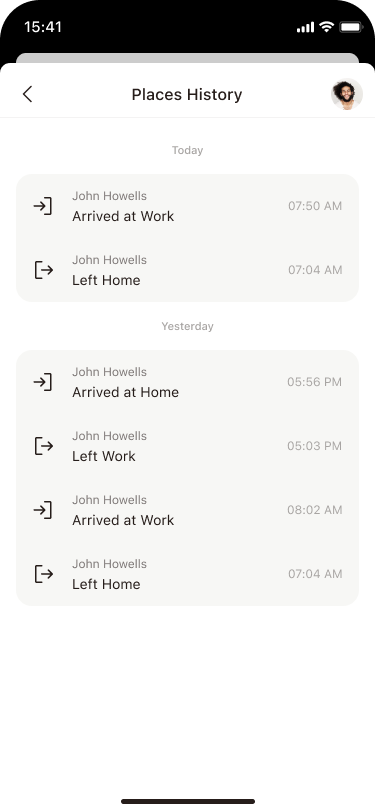 Street View
Our street view feature is another option for users to view certain locations from a different perspective. Compared to the general world overview iSharing provides in the form of a map, our Premium Service also includes a street view which helps gives users a more realistic depiction of their selected location: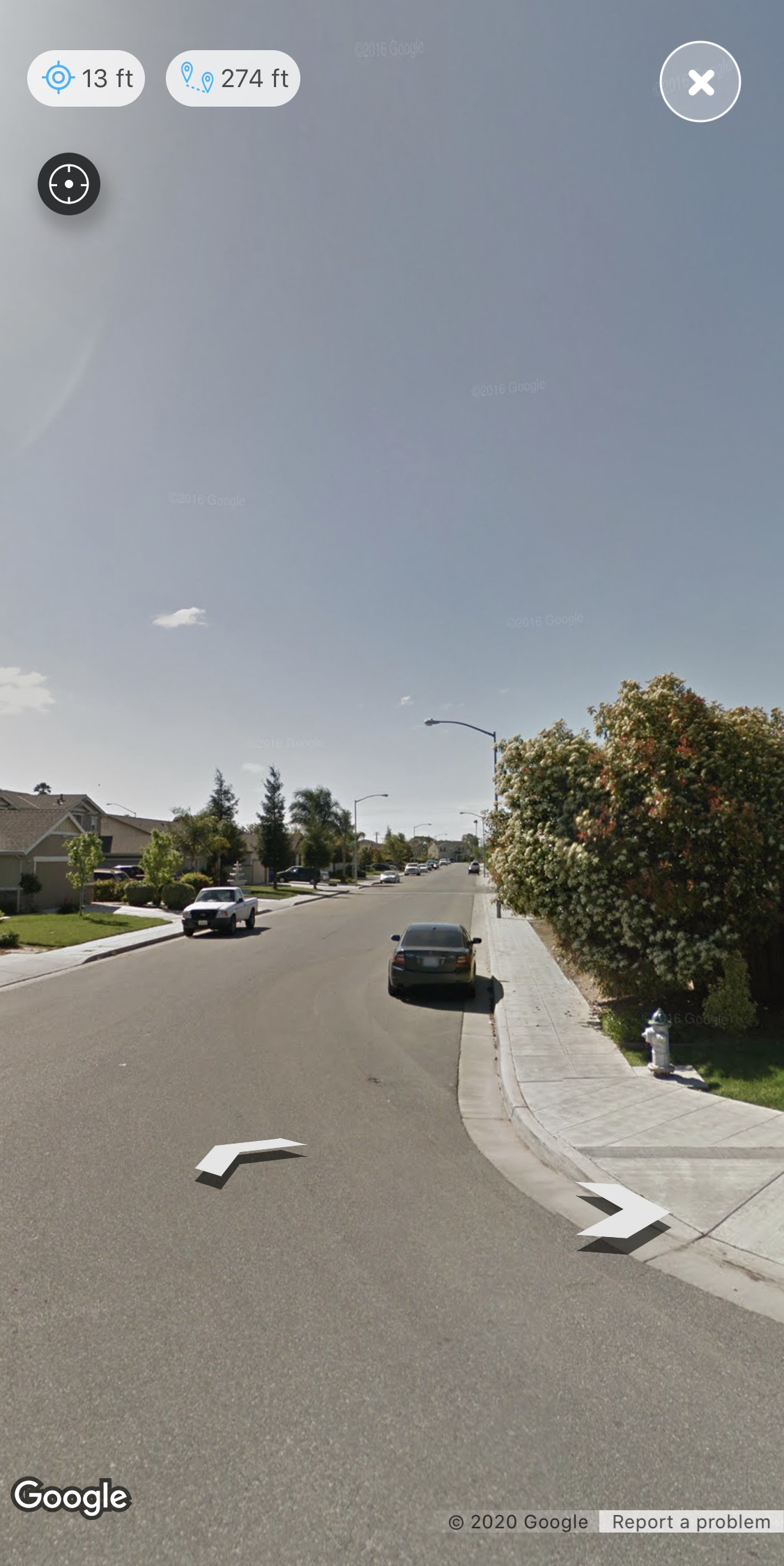 90-day Location History
Location History gives us the option to view where our friends have been in the past 90 days. It helps us ensure the safety of our loved ones and keeps us up to date on their whereabouts. Our feature includes elaborate information such as location name, distance, and time stamps. Along with that, you're able to view how your friends have reached certain distances (walking, driving, etc.).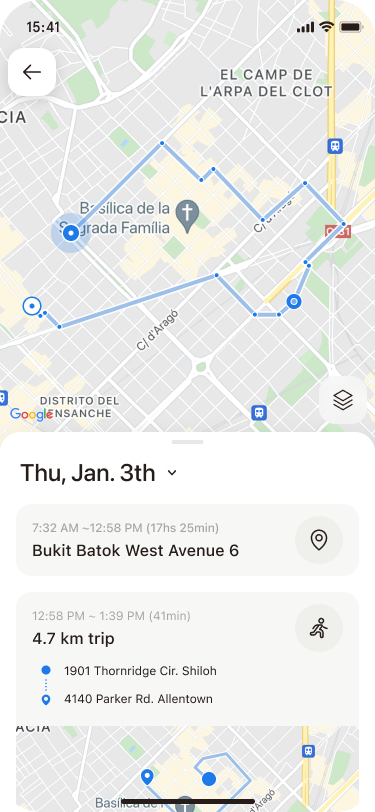 Unlimited Friends
Our current free version of iSharing only allows the addition of one friend on the app. With our premium, users will be given the option the add as many friends as they wish! You can also add friends through other social media platforms such as WeChat, KakaoTalk, Facebook Messenger, etc.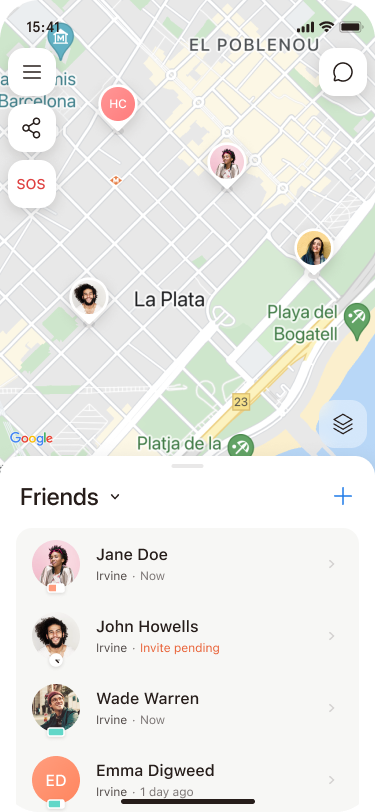 Driving Report
The newest feature added to our Premium Service is Driving Report! Driving Report was created to help young drivers build safer driving habits while giving their parents peace of mind knowing that they will be the first to know if something dangerous happens while they're driving. Learn more about Driving Report HERE.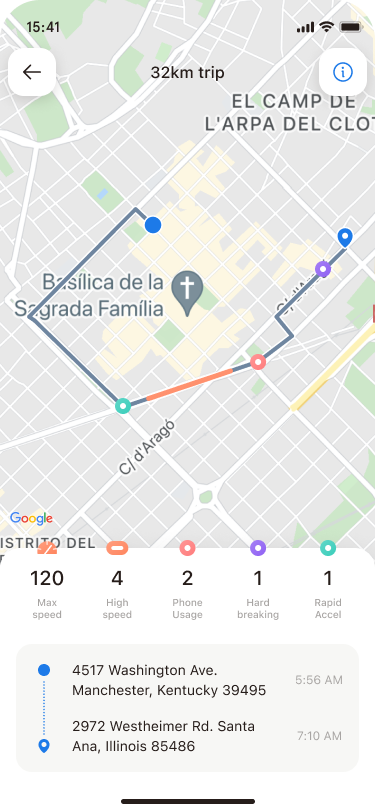 In addition to the features presented above, you'll get all of this ad-free when you join our Premium Service today! To purchase our Premium Service, simply open iSharing and open our sliding menu. Selecting "Premium Service" will allow you to proceed with your purchase.