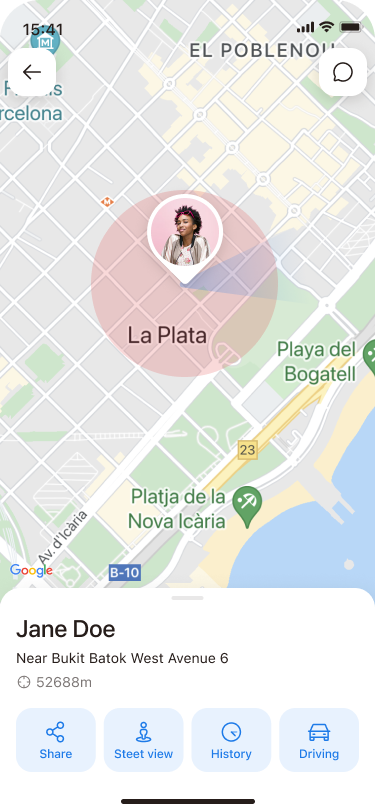 The circle, like the one above, means that the accuracy is very low.
You may check the location service and WiFi setting on your phone. Please note that accuracy depends on many factors, such as your environment and your phone. There is moments when the highest accuracy will not be available(underground for example)
Please refer to the below links for details.