Location history enables you to see the movement of friends during the past 90 days. You need to subscribe to the premium service to use this feature. As a free user, you can only access your own location history.
To access location history, please take the following steps:
Tap on the profile of the friend you want to see (or yourself) near the bottom of the screen
History Button

If you would like to access the location history from a specific date, please adjust the date by tapping on the downward arrow next to the current date.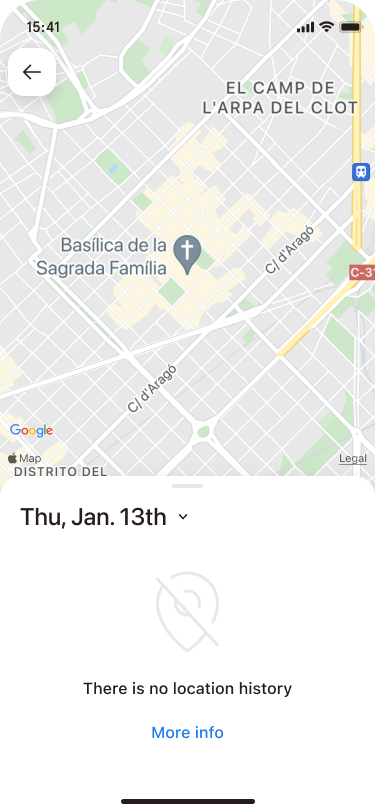 There are different indicators to indicate a user's path:
Start Point

- The point at which you begin your route.

End Point -

The point at which your route ends.

Stay Point - Point that appears when you are idle/stay in place.
Route Point - Appears when significant changes are detected.
Depending on the accuracy of your location or the status of your device, your location history may be missing. This could be for an entire day or for a few minutes. To learn more about why this may be happening and how to troubleshoot this issue, please visit this page.