Certain places are automatically detected by our system as a user's home, work, or school. These places are automatically detected in order to make it easy for you to set up Place Alerts.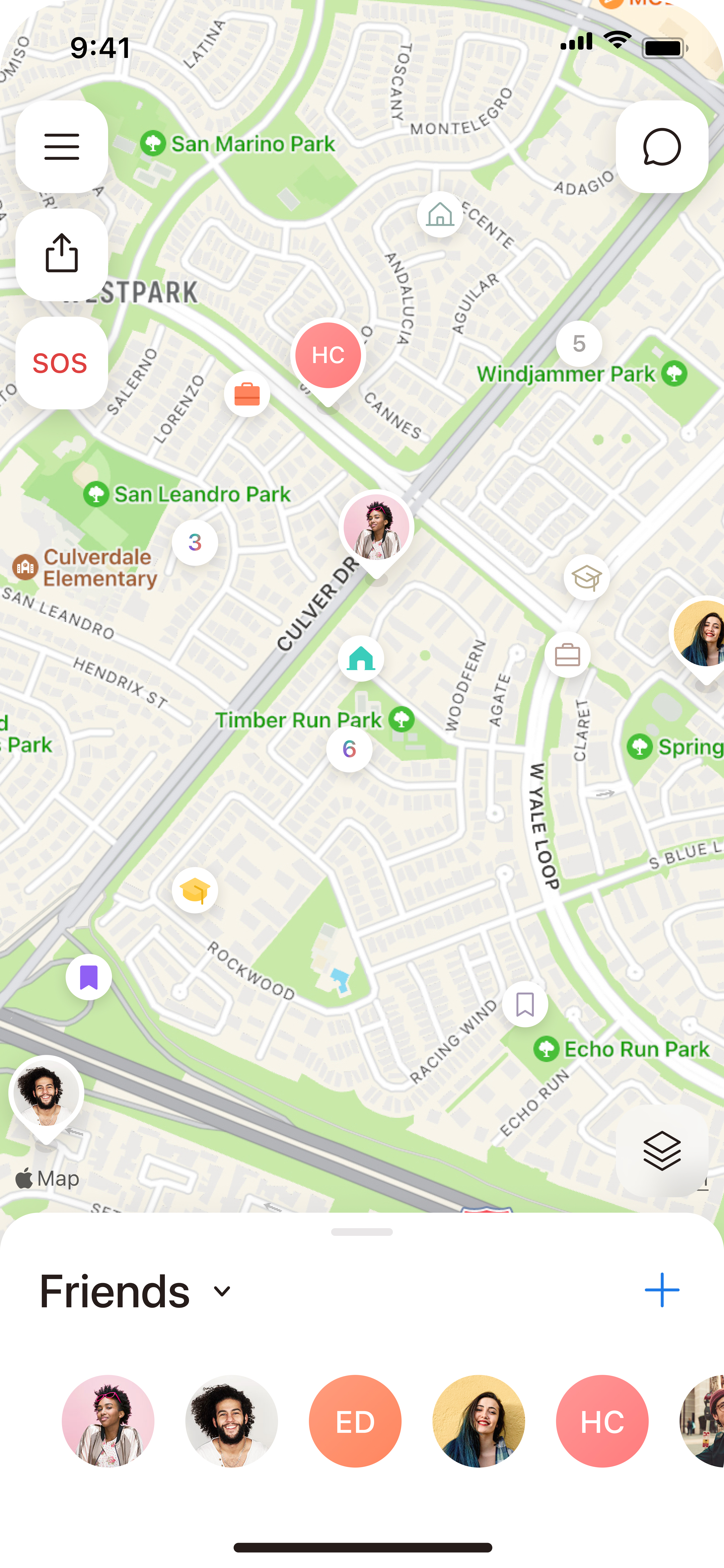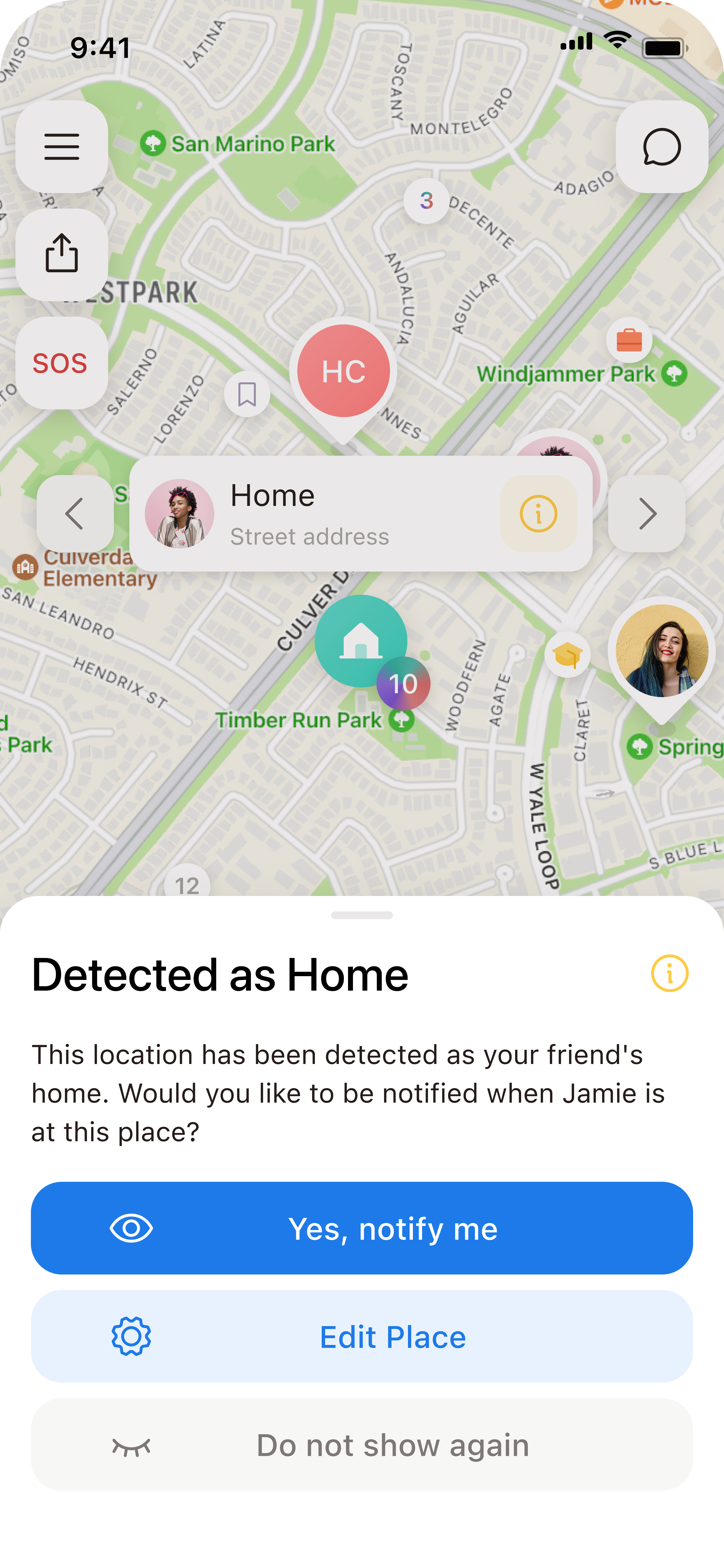 When a specific place is detected as a Place, it is automatically displayed on the map, unless you have Place Markers completely turned off. If you press the Place Marker, you will get a message regarding what the Place has been detected as and asking what you would like to do with it.
If you select "Yes, notify me," a Place Alert will be set up for the place and for that friend.
If you select "Edit Place," you will be taken to another screen to edit the Place Alert for that place.
If you select "Do not show again," the Place Marker will disappear from the map.